Silver Touch – Delivering Visibility Across Data Center and Cloud
It's important to know what's happening with your data center, but it's also important to know what issues affect your cloud services. Know how well your Cloud is performing with Cloud Monitoring and Management.
Smart alerts that trigger based on thresholds of lack of visibility
The Silver Touch team has been monitoring the industry for many years – we've learned what to look for and how to avoid getting trapped in false positives. With our smart alerts system for your cloud monitoring and management, you'll never miss a problem.
Intelligent dashboards show you what's going on
Our dashboard can be customized to show you insights into your data centers performance, availability, or health and clouds in real-time. And if you want to see a historical context, we've got that too!
In-depth data health checking & root-cause analysis
Your team needs a way to stop guessing when things go wrong. With our in-depth data health check and root-cause analysis, you'll never go back to the dark ages of guesswork again.
Why is Cloud Monitoring and Management important?
Today's business environment is constantly changing and evolving. It is essential to stay up-to-date with the latest technological advancements to ensure your company's success. It is also critical to ensure that everything you deploy is performing optimally. That's why cloud monitoring and management is so essential. We're a reliable partner for all of your IT needs.
Cloud IT environment is composed of a hybrid, complex, and highly interrelated mix of technologies, including apps, networks, and platforms ─ deployed in various environments, including data centers, private, and public clouds.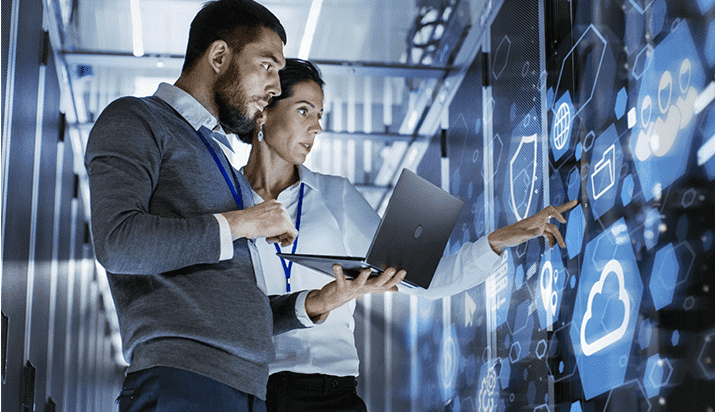 Visibility into Cloud Infrastructure
Get more visibility into your infrastructure, find and resolve issues faster, and take back control of your environment.
Easy to use and incredibly powerful to help you identify metrics, logs, and events in real-time to detect, correlate, diagnose issues across infrastructure and troubleshoot your environment.
Drill into monitoring and management of data and logs for deep diagnostics and troubleshooting.
Get alerts when there is an issue, automate to clear up issues as they happen, and see what is going on at a glance.
Create a visualization dashboard for cloud monitoring and management
Automate discovery through auto-discovery & dependency mapping for cloud services, including VMs, networks, containers, application services, databases, etc.
Report data & results from different sources to present a comprehensive performance view.
Silver Touch delivers so you can realize your cloud success
Infrastructure Management
Silver Touch Technologies is a leading Infrastructure Monitoring and Management Services company. We proactively manage your business IT systems, ensuring that they are efficiently working and running at optimal performance.
This is how we work
As a leading Infrastructure Monitoring and Management Services company, we provide proactive service management and maintenance of your systems. Our team of experts proactively manages all your plans to ensure that they are running efficiently and meeting defined service levels. We also give you the best performance optimization for your systems to ensure that they are running at their peak potential.
Furthermore, we deliver proactive capacity planning for all cloud environments to prevent unplanned downtime or service degradation. And when we say proactively, we mean it – our experts will always be on top of things so that when an issue arises, they will be able to handle it promptly and effectively before it has a chance to affect you.
We take care of you
At Silver Touch, we offer a comprehensive suite of services that covers everything from physical infrastructure management to application management and maintenance so that you can focus on running your business while our team handles the technical side of things!
Service Monitoring and Management
Need a helping hand with your IT? We're not just here for emergencies – we can help you maintain your network from day one.
24/7 availability and fast response time
We have industry experts with vast experience in resolving IT incidents and managing service requests. Our professionals are committed to providing timely and accurate solutions to help your team resolve issues within minutes.
A complete suite of IT solutions
We provide solutions for every IT problem you might face — from help desk services, cloud monitoring and management, OS update, patch management, configuration change & realization request, backup & disaster recovery on hybrid or cloud scenarios with a point in time recovery or failover. Also, Provide Monthly health reports, Cloud usage, and billing management services.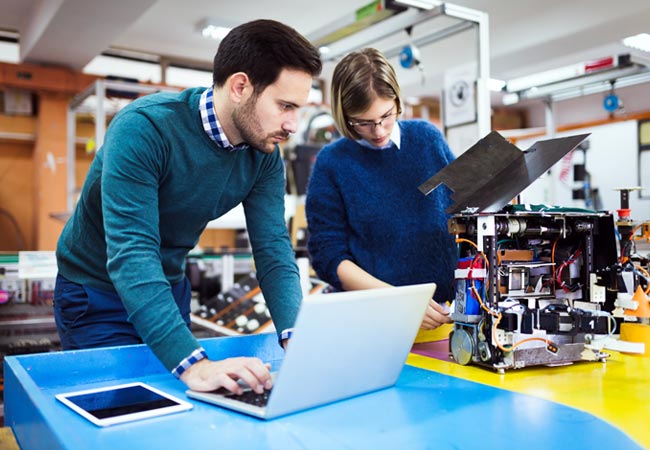 Application Management
Silver Touch is a leading provider of Application Management services. We have a business application portfolio spanning various industries, including Healthcare, Banking, finance, Retail, Education, and more.
Do it all for you
We can help you get your business applications up and running. And we don't just stop there. When it comes to the operational side of things, we take care of the day-to-day operations. We proudly offer SAP ERP & Business One HANA Migration & Management. From the initial setup to the final run on the system, we're with you every step of the way!
Flexible and easy to use
We make sure that our clients only need to worry about their business operations without worrying about their IT operations. We offer a range of affordable solutions that are customizable as per your requirement. 
Best in class support
With Silver Touch at your side, you'll never have to worry about missing another deadline because of downtime due to system malfunctioning or security breaches. Not only do we provide 24/7 Cloud monitoring and management with system support services, but we also offer urgent service responses.
Security
Silver Touch enables automated security deployment with one-click integration of WAF, DDoS, anti-virus, anti-malware, email and website protection, identity & access management.
Breeze through compliance
Compliance becomes simple and easy as we provide all the necessary tools to stay in compliance. You can also stay updated with change management by viewing all your changes on a timeline.
Work smarter with automation
Automate your security processes with Silver Touch. Stay in control of your configurations and policies with automated provisioning. 
Disaster recovery at arm's length
Silver Touch gives you peace of mind when disaster strikes, knowing you have a complete disaster recovery plan that can be executed in minutes.
Why Silver Touch?
Silver Touch is an award-winning provider of IT Infrastructure, Enterprise Mobility Solutions, and Security services. With over 100 employees, the company offers a wide range of services and solutions for all stages of an organization's lifecycle.
Silver Touch CMS follows a holistic, integrated approach that supports the leading hyper-scale cloud providers, including AWS, Azure, Google Cloud, VMWare Cloud, Red Hat Cloud, and Oracle Cloud, to realize your cloud vision.