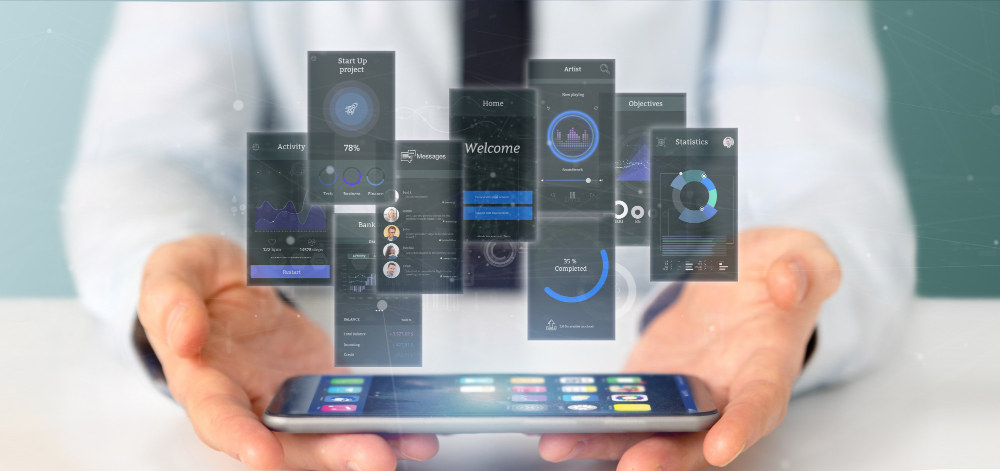 We collaborate with you to migrate or build innovative apps on public, private or hybrid cloud, leveraging modern architecture and methodologies like DevOps CI/CD pipeline, Microservices and containerization.
You can trust Silver Touch engineers experience in building enterprise application development that are scalable and future-proof. We have worked on diverse applications in various industry sectors such as HRMS, chatbots, and finance.
We don't stop at just building your app. We also offer a range of services to help you get your app ready for market – from testing it before release to creating a detailed set of instructions for your support team.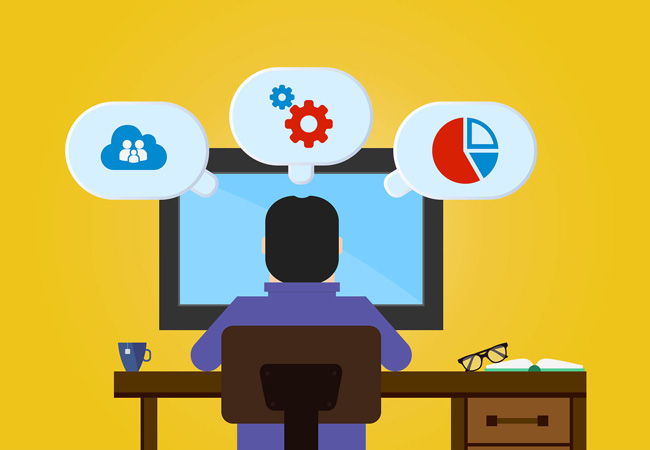 Our Cloud Application Development Services
Ready to make your business more efficient? Get in touch with our application developers for seamless cloud services delivered on-demand.
We take the time and energy out of building cloud-based application development by delivering a suite of expert services that can be tailored to your needs.
Our team of professional developers can help you realize your vision with our Cloud Application Development Services. We are proud to offer an agile, efficient, and cost-effective approach to app development.
Cloud-Native Development
Silver Touch's cloud-native development services have aided businesses in rapidly innovating, improvising, and scaling to meet shifting market demands. We have a proven track record with an ever-growing list of happy customers, including small startups and multinational companies alike.
Silver Touch Cloud-Native Development practices applies software engineering practices such as testing and versioning to build and run scalable application development in dynamic environments such as public, private and hybrid clouds. It empower businesses to move to microservices architecture leveraging containerization, DevOps CI/CD, severless computing and use of declarative APIs for automated application development and provisioning.
Our Specialities
Using microservices, Kubernetes and DevOps CI/CD, create and manage your apps with ease.
Deploy containerized apps and data and APIs and processes to get more done in less time.
Integrate databases for a seamless workflow.
You want to be at the forefront of technology, which is what you'll get with Cloud-Native Development! With the latest in containerization, microservices, and DevOps, your company will be able to innovate faster and more efficiently than ever before.
Cloud Platform – Site Reliability Engineering
As more organization adopt cloud-based computing and demand for digital services increases, Site Reliability Engineering (SRE) becomes utmost essential to achieve balance between IT operation and development, while also maintaining the availability.
Silver Touch SRE team of experts, uses software engineering to delivers a range of services including IT automation & configuration management, disaster recovery, intelligent monitoring, performance metrics & incident management. Our SRE aligns closely with DevOps team to continually release new or updated software into production, ensuring software stability and reducing common friction with IT operations.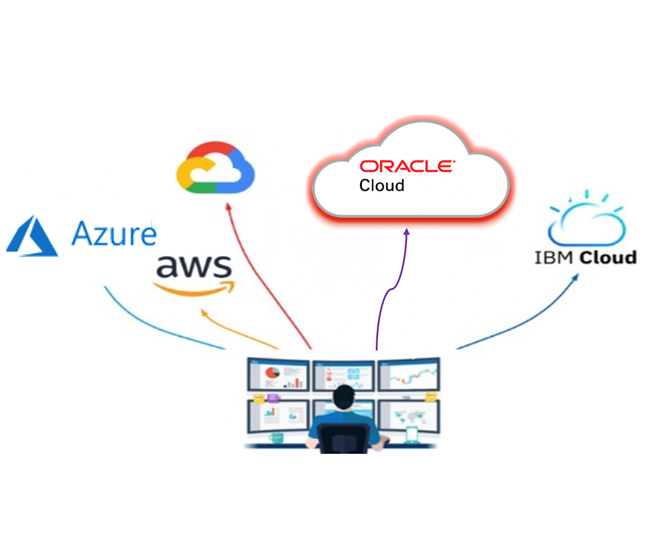 Cloud Migration
When it comes to migrating your IT environment, you don't have to worry about anything. Cloud Migration handles everything from discovery to assessment. We'll relocate your infrastructure, application and database to a cloud platform of your choice.
We also assess and prepare your data management systems, warehousing, and database to facilitate a seamless data migration and architecture installation. The result? A seamless migration that leaves you worry-free.
Our Specialities
Simplify your cloud migration.
Quickly identify which workloads can be migrated and when.
Ensure that your applications are always available by replicating them locally on your premises or in the cloud.
Move IT infrastructure, apps and databases quickly from on-premises to the cloud with minimal risk and disruption.
Our Migration Services
Infrastructure Migration
Silver Touch will offer you the most cost-effective and fastest way to migrate your on-premise or cloud infrastructure to the public cloud. We will evaluate your needs and build an optimized cloud solution that will provide scalability, security, availability and agility.
Migrate without worry
We are here with you every step of the way! Our migration experts will be on hand to ensure a smooth transition process that meets all your timeframes, service level agreements and, of course, budget.
A satisfied customer is our priority
We don't just take care of you during migration — we also make sure that you are happy with our services post-migration. All our customer care executives are waiting to hear from you so we can answer any questions or concerns that you may have.
Application Migration
Do you have an on-premise app that would benefit from cloud migration? Silver Touch is the right partner for you!
Silver Touch is a leading application migration company that has helped many businesses migrate to the cloud. We take care of all aspects of migrating to the cloud, so you can focus on your business and not worry about the technology.
Fast, affordable, and easy to use
Our application migration services are affordable, quick, and easy to use – there's no need for coding or tech knowledge. All you need is to sign up with Silver Touch, and we'll take care of the rest.
Migration services from start to finish
Our team will provide expert advice on how best to implement migration strategies to eliminate downtime, minimize risks, and ensure minimal business disruption.
Database Migration
Whether you're moving your VPS to the cloud or migrating your on-premise database, we are the right choice. We are experienced and passionate about migration, and we take our job seriously.
We provide services to migrate on-premise databases like MYSQL to highly scalable, secure & efficient, managed databases on the cloud with minimum downtime & reduced administration.
We handle the hard stuff for you.
Our team of experts will take care of everything, from designing an architecture for your migration, migrating data to the cloud, installing and configuring the new database, setting up access rights and more. All you have to do is sign up.
Migration made easy
With Silver Touch, migration becomes as simple as filling in our questionnaire about your current setup (database type, size, number of users), and we'll take care of everything else – giving you peace of mind without any downtime or data loss.
Our Approach
With our approach, you can be confident that your migration will be swift and successful!
Discovery Assessment Phase
We start with a discovery assessment phase to determine your goals and what you're looking for.
We will evaluate your current cloud readiness and determine which providers offer the best rates for your particular needs.
Finally, we'll create an actionable report with a KT Right-sizing recommendation that includes all of the dependencies mapped.
Planning phase
Consolidate resources to get the best bang for your buck.
Determine the best cloud solution that suits your app needs.
We undertake all the necessary steps to configure the cloud environment and connect your systems securely.
Migration and cutover phase
You've come a long way, and know that your application development is in progress, it's time to focus on the final transition: migration.
Migrates to the latest technology, ensuring no obsolete systems.
We'll help you migrate your applications and data while preparing your staff for the smooth transition process.
We'll even help you optimize resources, schedule workloads, and plan load balancing during data cutover.
Why Us?
Silver Touch's Application development and Migration Services are tailored to your needs, so you don't have to worry about it.
Experience you can rely on
Silver Touch has a team of experts who can help you make the right decisions for your business and technology. We have successfully migrated and developed applications for thousands of clients worldwide.
Migration made easy
We offer a diverse range of services that cover all migration aspects – from data conversion to application conversion. This ensures a seamless transition for you and your team without downtime or data loss.
Quality is our priority
We never compromise on quality. Our developers use industry best practices and robust frameworks that ensure smooth transitions for all applications we migrate.
X
Connect with us
Drop us a line! We are here to help you out
Confidential
& Secured
X
Confidential & Secured
This form is Secured with Validations.
Your Privacy is our utmost priority.
We will not reveal any of your info.
It will be used to contact you for Project purpose only.
Locate us
Silver Touch Technologies Limited
2nd Floor, Saffron Tower, Opp. Central Mall, Panchvati Cross Road, Ahmedabad - 380006 Gujarat, India
Top