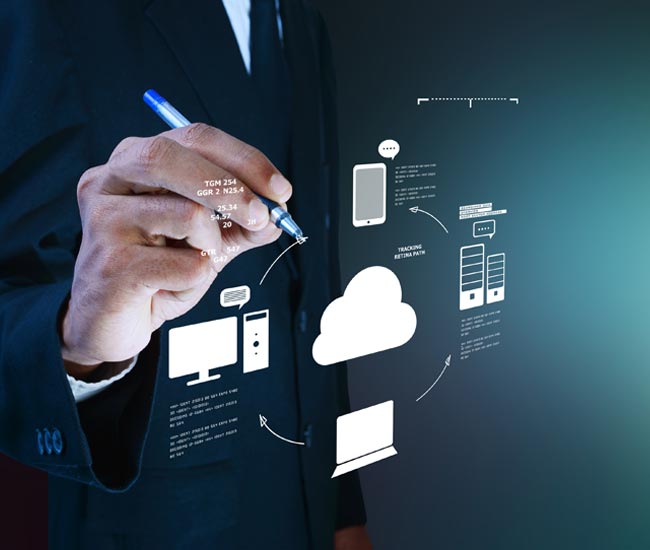 Secure, Dynamic, and Resilient
Data protection and disaster recovery strategies are inevitable in this era of cyber insecurity. Silver Touch offers comprehensive solutions to protect your company from any potential cyber-attacks to safeguard your important data.
Importance of Data Protection: World without Data Protection is unimaginable
Cyber security breaches are now quite common, with the average company experiencing at least once a month. There are many reasons for this. Hackers are getting better and more sophisticated, and companies often get targeted for political or financial reasons.
The importance of data protection has been increasing at a tremendous pace ever since the amount of data creation and storage has grown. A business today cannot survive without its presence on the internet as it multiplies the capacity of a company to flourish day and night. Multiple studies have also concluded that the businesses that do not have their virtual presence and the physical presence will vanish soon. Therefore, the potential of virtual existence has become ever more critical than that of physical existence, investing data protection strategy is a need of time.
What is Disaster Recovery in the Cloud?
Disaster recovery in cloud computing services allows organization to back up or replicate its application in cloud, resources and data into a cloud environment to regain access & ensure business continuity after disaster.
Disaster recovery on cloud help protect on premise resources during power outage, cyber-attacks and natural disasters. The as-a-service model reduces organization capex investment by not owning & setting-up all the infrastructure resources to setup DR. Disaster recovery on cloud most often more affordable and provides required flexibility, scalability & quick deployment with simple user interface.
Data Security & Speed
Every venture then requires a foolproof data protection strategy that must also ensure fast data recovery and make it more secure. The post-COVID world has made it essential for companies to allow their employees to work from home. 
The need to ensure remote data protection is also sure to be addressed. Every organization must ensure data protection in a world where their systems are accessible from channels other than authorized ones. Data protection secures information from loss through recovery and backup.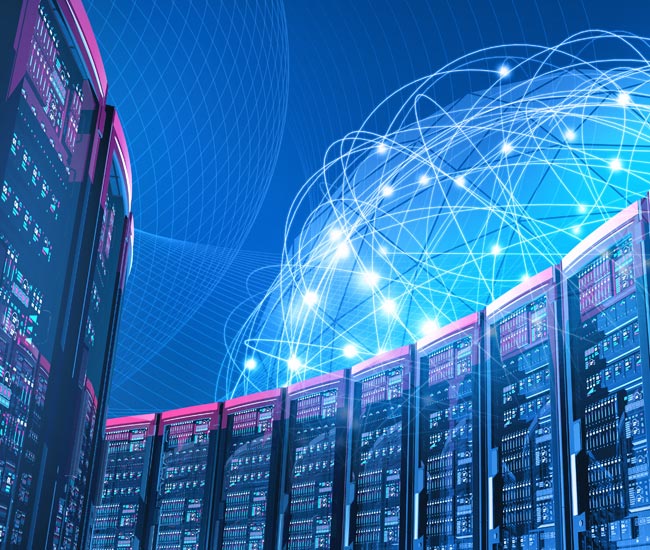 Key advantages of setting up disaster recovery on cloud
Eliminate need of local DR facility – quick use of cloud datacenter infrastructure across region and enabling with readily available resources and service.
Scalability – cloud resource can be quickly scaled based on demand after failover.
Price flexibility – Cloud service providers offers pay-as-you-go or highly discounted reserved instance with long term commitments.
Options to store backup data across multiple geographical locations.
Better RPO & RTO SLA with quick failover.
Silver Touch Approach
Creating Disaster Recovery Plan
Analysing existing IT infrastructure, risk assessment, determining Recovery Point Objective (RPO) and Recovery Time Objective (RTO) needs.
Architecting for performance
Designing & determining DR components to deliver disaster recovery environment with user experience.
Activation
Initiate and setup data backup or replication to cloud, for recovery purpose.
Testing
Ensure viability of DR plan and all technologies & processes are working properly.
DR drill
Perform failover and ensure data integrity with business process as planned.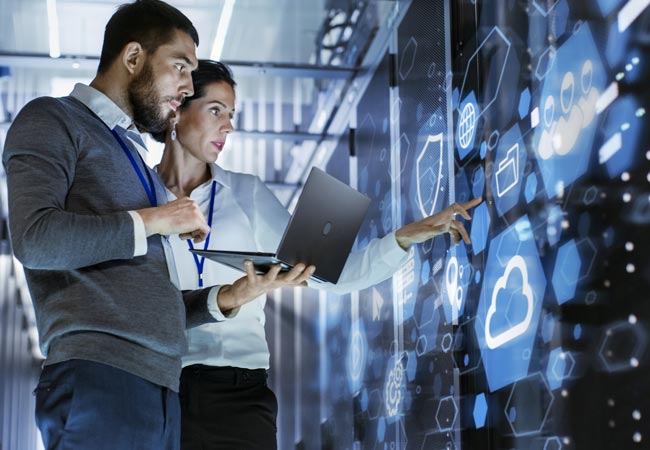 We protect your data with a Full Proof Guarantee
With Silver Touch, you can rest assured that your data is always 100% protected. We are the trusted professionals who safeguard, manage and protect your data 24/7. Our key duties are to safeguard and ensure data availability under all circumstances. We, as trusted professionals, are responsible for providing data availability and data management. The term data protection designates both business continuity and disaster recovery (BCDR) and operational backup of data and protection of data. 
Data Protection Made Simple
Data protection can be a complicated and daunting task. So, we made it easy for you. Silver Touch offers a range of data protection solutions for every situation- from the smallest office to the most prominent organization. If you're looking for data protection that is quick and easy, Silver Touch is for you.
We focus on data protection solutions by restricting data access, monitoring activity, and responding to threats. Data protection needs powerful storage technology, and the storage facilities of Silver Touch are easy to use and deploy. We also ensure high-speed backup and instant access to your data that enables the smooth working of your company's daily operations.
Why should Silver Touch be your ultimate choice?
Take your data protection to the next level. Contact Silver Touch for a free consultation and learn how we can help you avoid costly data loss.
Silver Touch has been working with its valuable clients for more than 27 years as a trusted IT partner, and now it is emerging as a matchless company/agency that operates to protect its clients' data across the world. We strive to deliver on the promise of securing your data in the first place and recovering it fast in other circumstances. 
Today, organizations can avoid data breaches, harm to reputation, and better meet regulatory requirements by protecting their data. As a trusted IT partner with more than 27+ years' experience, we support our customers through their transformation journey, turning market challenges into sustainable growth opportunities.