Everybody is talking about the cloud; everyone wants to move to the cloud. So, your organization opts for it and moves to the cloud. Now, you have been operating for a while, and you realize how challenging it can be to understand exactly, where your cloud spending goes and what drives your costs. This is where cloud optimization comes to the play.
Using a cloud service provider can offer many benefits, but unless you're using the right services and tools, your costs can quickly spiral out of control. Without the right cost visibility, you won't know why your costs are rising and what you can do to optimize your costs.
Around 73% of cloud decision-maker reports similar kind of challenges, and that's when they realize. Their only option and the best choice is "Cloud Optimization."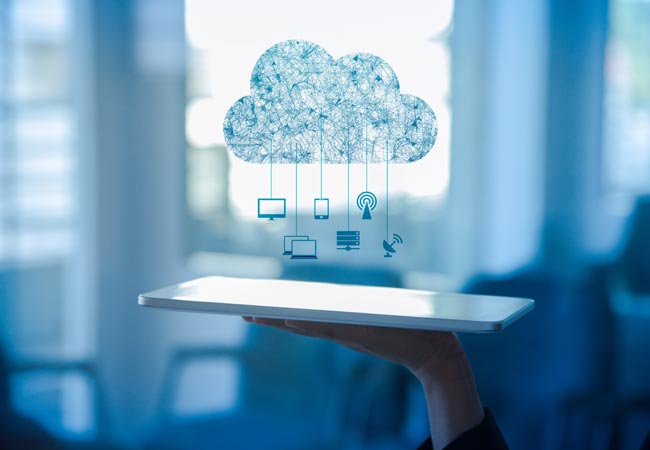 What is Cloud Optimization?
Most undertakings leave their applications running hot and possibly endeavor to tune their applications for execution when they've neglected to meet SLO and SLA, or as a reaction to personal time.
The ascent of DevOps has introduced a time of high-speed conveyance and day-to-day arrivals of new code. However, notwithstanding the consistently developing intricacy of cloud applications, the post-conveyance part of the Continuous Integration and Continuous Deployment pipeline has been tragically ignored. This oversight is costing huge endeavors a huge number of dollars, and hampering their presentation. Most application boundaries are left immaculate through and through, and ventures hugely overprovision to purchase true serenity.
The goal of cloud optimization is to reverse this trend. Cloud optimization frameworks seek to achieve absolute cost efficiency and optimal performance.
Cloud optimization is the process of analyzing and configuring the allocation of cloud resources that power applications, infrastructures, and workloads to maximize performance and minimize waste due to over-provisioning.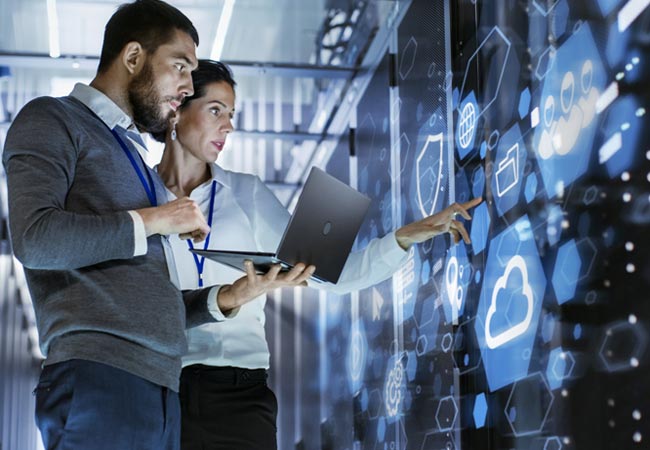 Importance of Cloud Optimization Service
According to old ways, engineers composed the code, which went through a formation stage. From that point onward, there were manual tests on the application and, upon the revelation of bugs or areas of progress, manual tuning. Whenever the group was certain the application was 100 percent prepared, then they conveyed it physically. This cycle was rehashed for each new delivery, which came consistently or two.
Be that as it may, these days, when the code is composed, the CI/CD pipeline gets it and conveys programmed assembles, tests, and organizations. The cycles happen quickly, in short cycles, over and over. Inside this deft setting, Continuous Integration and Continuous Deployment are the standards.
Most ventures are as of now utilizing a powerful and compelling CI/CD toolchain. They are working a conveyance pipeline where designers mix their work inside a solitary storehouse, and new code arrives at clients rapidly and securely, producing the greatest worth.
Seen the DevOps worldview? Truth be told: there is no successful post-discharge enhancement and tuning. The post-conveyance piece of the CI/CD toolchain is completely ignored.
This makes sense of why organizations wind up overspending. The absence of enhancement approaches makes application proprietors use overprovisioning as a last resort to keep away from vacations and administration blunders.
Best Practices for Cloud Optimization
Find unused or unattached resources.
The most straightforward method for advancing cloud optimization and costs is to search for unused or unattached assets. Frequently ahead or designer may "turn up" a transitory server to fill a role, and neglect to switch it off when the work wraps up. A cloud optimization and cost enhancement procedure ought to begin by distinguishing unused and totally attached assets.
Identify and Consolidate idle resources.
An inactive figuring occasion could have a CPU use level of 1-5%. A key cloud optimization and cost improvement methodology is recognizing such occasions and uniting registering positions onto fewer examples. The cloud optimization offers auto-scaling, load adjusting, and on-request abilities that permit you to increase your figuring power whenever.
Utilize heat maps.
A hotness map is a visual device showing pinnacles and valleys in registering requests. This data can be significant in laying out the start and stop times to decrease costs. For instance, heat guides can demonstrate whether improvement servers can securely close down at end of the week.
Right size computing services
Right-Sizing is the method involved in investigating processing administrations and changing them to the most productive size. Notwithstanding server sizes, you can streamline servers for memory, data set, registering, capacity limit, and throughput, and that's just the beginning. Right-Sizing devices can likewise suggest changes across occasion families if essential.
Invest in AWS Reserved Instances or Azure Reserved VM Instances.
RI investment funds can reach up to 75%, so this is an unquestionable requirement for cloud optimization cost advancement. To buy RIs, see Microsoft's Azure Reserved VM Instances buying guide or adhere to directions in the AWS Management Console.
Take advantage of Spot Instances.
Spot Instances are accessible available to be purchased and, assuming that the cost is correct, can be bought for guaranteed use. They are ideal for specific figuring cases like bunch endlessly occupations that can be ended rapidly. Occupations like this are normal in enormous associations, so Spot Instances ought to be important for all cloud optimization and cost improvement procedures.
Key Benefits of Cloud Optimization
Save Costs and make Smarter Investment.
Streamlining your cloud foundation can prompt investment funds of up to 60%. By doing this, it immediately gives you more spending plan to re-put into different undertakings and IT redesigns. Associations spend up to 40% of their cloud spending on over-provisioned and unused foundations.
Improve Visibility
Transparency is vital to cost control. Cloud optimization improvement administrations will give exact, significant providing details regarding how much every specialty unit is spending, how they utilize their assets, and where you can acquire efficiencies. With further developed permeability, you can more readily adjust your cloud spending to your business needs.
Access expertise and Skills.
As more worldwide undertaking moves to the cloud, the interest for specialized aptitude has expanded. Yet, many don't have those expert abilities in-house, making cloud optimization abilities holes that have nearly multiplied for 90% of big business in the course of the most recent three years.
Silver Touch Technologies has partnered with enterprises ranging from small to big names, providing the best cloud optimization services in the market. Silver Touch Technologies has been in the I.T. industry for 27+ years, supporting its clients through the changes of its journey for reaching greater heights. The service does not only stop at cloud optimization but it goes on to provide cloud security with cloud optimization at an affordable cost. Silver Touch technologies have nurtured this trust with years of unyielding support to its client and will keep on giving its best to the future clients.