Why Enterprises Digital Transformation Needs SD-WAN
The implementation of software defined WAN services dervices innovates the traditional WAN infrastructure with efficient traffic control, network management, and monitoring functions. Silver touch provides the software defined WAN services infrastructure services to ensure the organization the optimum performance and business continuity.
Nowadays, traditional WAN infrastructure cannot cope up with the high bandwidth to run a more secure and smooth business that is why organizations should adopt The SD-WAN infrastructure services. Organizations embarking on digital transformation journeys needs to understand potential challenges, including a change in data traffic patterns, the move to the cloud, and security.
As new applications are introduced, more processes are digitized and volume of data grows rapidly, Wide Area Network (WAN) experiences complex network challenges of transmitting data traffic from different data sources which requires; quality of service (QoS) policies for latency, packet loss, and throughput, to ensure optimal performance.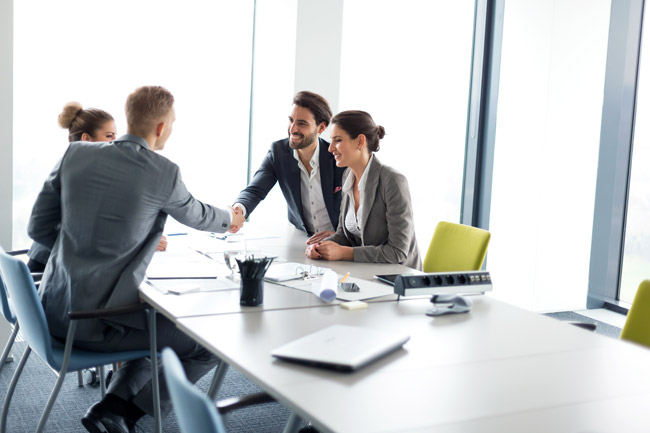 Software-defined wide area networks (software defined WAN services) help enterprises address these specific challenges, enabling their digital journeys to continue.
Enterprise IT teams are seeking to enhance the end-user experience by deploying more agile and intelligent Wide Area Network solutions, with secure connectivity to cloud-based solutions around the globe.
SD-WAN technologies can meet this need with a variety of design options that can improve application visibility, performance, and manageability, while lowering overall TCO of the WAN.
Importance of SD-WAN
SD-WAN is the ideal replacement for multiprotocol networks allowing the CFOs and line managers to keep a close eye on the ongoing projects.
Simplicity: SD-WAN allows the complex WAN structure to be controlled via the central interface simply and securely. Zero-touch provisioning allows the upgrades to happen in minutes instead of weeks and months and the business can always stay one step ahead of its competitors. Moreover, the on-site help and node-to-node configuration process are eliminated as well.
End-to-End Visibility: SD-WAN allows the business to have complete visibility and control via the management interface. The IT manager can have a complete view of the network from the local branch to headquarters communicating over the cloud.
Reduce costs: SD-WAN cuts down the cost by eliminating routers and other costly network-related equipment at each site. The cost of technician crew is eliminated as well that you need to keep on standby for troubleshooting of hub-and-spoke networks.
Increase performance & uptime: If a network is down because of any reason, SD-WAN gives you the freedom to quickly troubleshoot the issue and the network up and running making it less susceptible to path fails.
Increase flexibility: SD-WAN is more flexible and reliable in every aspect giving your business the freedom to improve the efficiency and reliability of cloud applications.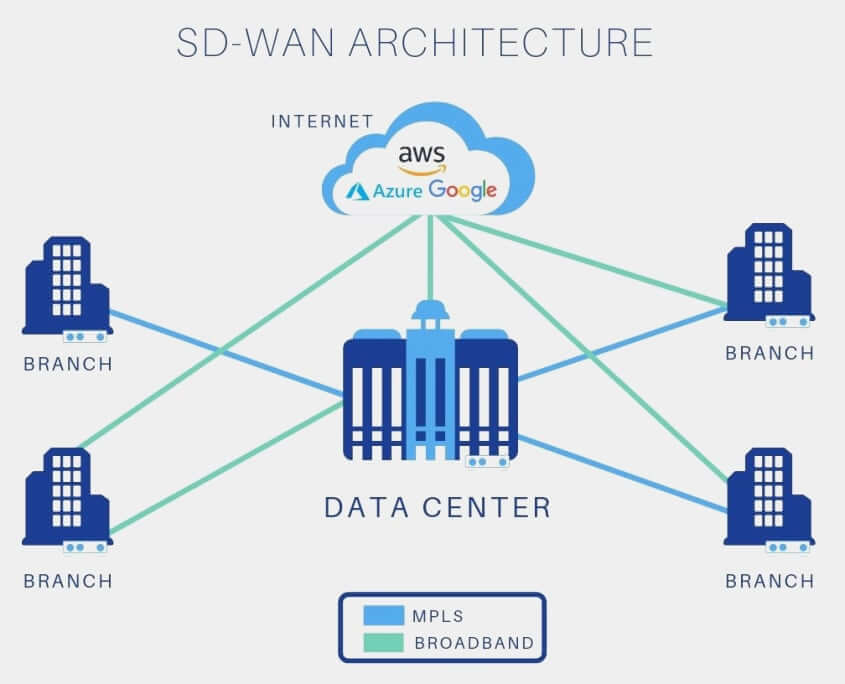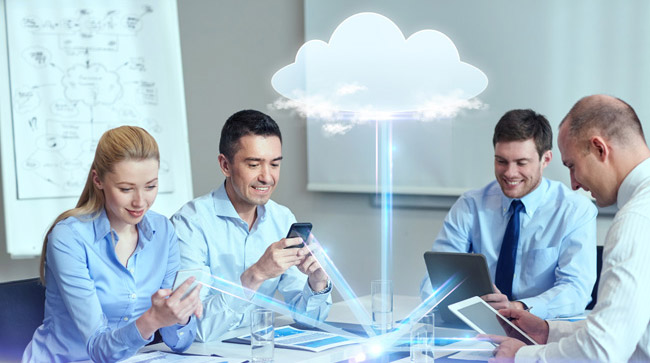 Benefits of Switching to Software Defined WAN Services
Any Transport / Simplifies Operations
Enhanced Security
Reduce Branch Office Costs
Automatic Provisioning
Predictable Application Performance
Enables better multi-cloud connectivity
SD-WAN and Cloud Environment
While moving from traditional WAN to SD-WAN, cloud-based services are becoming a big factor in the success of SD-WAN. Customers are looking to tie their data centers with cloud technologies to secure the data and able to access it remotely. The SD-WAN technology is growing exponentially making the business boost in simple and inexpensive ways. With a cloud environment, customers can find the fluidity and connection with data centers on-premises and cloud-based data sources. The big shots in the SD-WAN industry like Cisco and VMware are already partnering up with cloud service providers like AWS and Amazon that can help in smooth SD-WAN optimization. With the more optimized network, the customers can enjoy greater uptime of the network.
SD-WAN MSP is more than enough to support current network architecture and you can make a stamp of your business on the globe making you recognized in the industry. SD-WAN establishes secure, high-performance connectivity to applications running on hybrid cloud and multi-cloud environments. SD-WAN simplifies cloud deployments with security-driven network segmentation policies, enables better application experience by prioritizing critical application traffic and increasing connection resiliency. With 5G lingering around the corner all over the globe, software-defined WAN services pair up perfectly to streamline the dream of a smart globe and promote IoT (Internet of Things) in our daily lives.