The term 'Backup' refers to a copy of important data that is stored at a secondary location and is used to restore the information in case of a data loss event. Data corruption, equipment failure, and natural disaster are some of the events that make backup in cloud computing a necessity.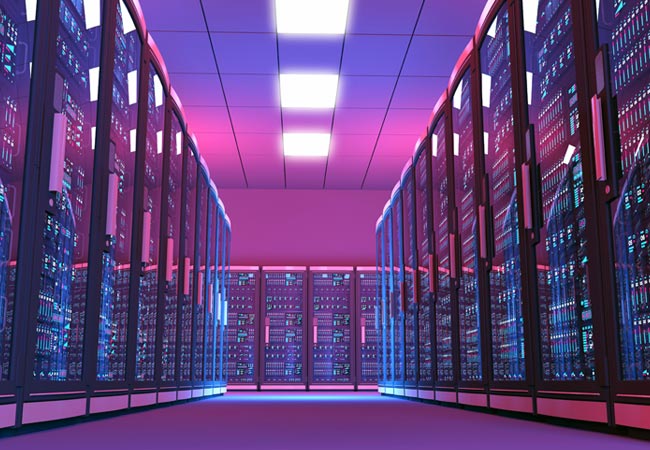 Cloud Data Backup
The popularity of cloud backup has increased exponentially in the past few years because it offers a lot of conveniences. The data and applications of the primary servers are copied and stored on remote servers. Hence, the information is available all the time and can be accessed easily in case of a system failure.
The companies providing the services of cloud data backup offer several different options to the businesses. They can either back up all of the information on their servers or choose business-critical data for cloud backup. Cloud data backup also gives a boost to the data protection strategy of a business without putting too much pressure on the IT department of the company. This can be an effective way to limit the operational costs of the company.
Nowadays, most businesses store their business-critical information and applications on cloud servers. Hence, it is much more feasible for them to back up their data on cloud servers. Other than file backup, disaster recovery is another major use of cloud data backup. According to an estimate, 62% of enterprises use cloud computing for disaster recovery while this number goes up to 70% for data storage.
Why Cloud Backup is Important?
Data can be lost for several different reasons, like a damaged laptop or accidental deletion. Similarly, device theft and data corruption are also among the major causes of data loss. Therefore, it's imperative to have a backup system that could help you restore your files.
Cloud backup allows you to recover your lost information by using a web browser from any part of the world. This feature of remote access and ease of use is what made this technology so popular. The following are some other reasons why businesses should prefer cloud backup over traditional servers.
Offers Better Protection – Storing the data and applications off-site protects them from local device failures and natural disasters in the region. Hence, the backup of your important data is more durable than traditional servers.
Ensures Rapid and Reliable Recovery – The backup data is stored on remote servers and can be recovered very quickly in case of any disaster. This gives companies instant access to business-critical information, files, and applications.
Gives Greater Access to the Users – Any data stored on a cloud server can be accessed anytime and from all around the world. All you need is an internet connection and you will be good to go. The flexible storage feature also ensures that a cloud-based backup can be scaled up or down when needed.
Helps to Fulfill Uptime Requirement – Minimizing downtime is one of the most critical aspects of designing any system. Cloud-based systems and backups are ideal for this purpose because they can restore the system much quicker than traditional servers.
Benefits of Cloud Backup
Some of the biggest advantages of incorporating cloud backup are as follows.
3-2-1 Strategy
This backup technique is very useful because it gives you a quick and off-site backup at the same time. 3 copies of the data are made and two of them are kept on-site but on different storage devices. The 3rd copy needs to be off-site and using a cloud backup service is ideal for this purpose. It will allow you to access the off-site data quickly in case of a disaster.
Ransomware Protection
Keeping the critical information of a business safe is one of the topmost priorities and making frequent backups is the best possible solution. Cloud backup providers offer complete security and compliance and you won't have to worry about protecting your data.
Cost-Effective Scalability
The storage capacity of cloud servers is much more than traditional servers. Hence, they can be scaled up or down according to your needs. The cost of these backup services is also quite nominal in comparison to traditional servers because they need a lot of expensive hardware.
Diversity
Cloud backup services can store all kinds of data and information, including databases. This means that you can create a backup for your entire business in one place. In addition to that, it can be accessed conveniently from any part of the world. All you need is an internet connection and a web browser and you can restore the original data in case of a disaster.
Key Use Cases of Cloud Backup
Backing up your data on the cloud is beneficial in every scenario but it becomes a huge blessing in certain situations. The most important of those scenarios are discussed below.
Hybrid Backup
It is a backup technique in which the data is backed up on a local device (or server) and an off-site location. Backups are ideal for such a setting because they offer quick access in case of a disaster.
Database Backup
It can be difficult to create a backup for databases on traditional servers because the operational state and architecture are also stored alongside the data. Cloud backup solves this problem as it can be scaled up without spending a lot of money on the hardware.
Cloud-to-Cloud Backup
Nowadays, many companies are using cloud servers as the primary storage of their data. If that's the case, it's very convenient and beneficial to use another cloud service as an off-site backup.
Data Availability Across the Globe
Cloud backup is the best alternative if a company has offices in different parts of the world. This is because the data on a cloud server can be accessed from any part of the world. The easy and affordable scalability of these servers also makes sure that the capacity and accessibility are not compromised.