Free up Valuable
Time for your Business
Like many of our customers, information technology is probably not your core business. Trying to solve all your IT challenges internally can become costly and distracting while other aspects of your business could suffer. Leveraging knowledgeable IT consulting firms like Silver Touch helps your business remain secure and efficient without taking up valuable work time. As one of the top IT consulting firms, Silver Touch empowers your business to start winning at IT.
Why Choose Silver Touch for IT Consulting Services
We can help you develop and execute a clear and strategic IT roadmap with priorities that are closely linked to business goals. We will work one-on-one with your team to understand your goals, business processes, and current information systems capabilities. As part of our IT consulting process
We Listen to Your Needs in Order to Plan an IT Strategy
We Align Our Tactics with Your Objectives
We Build Solutions Tailored to Your Enterprise
We Operate and Deliver Measurable Results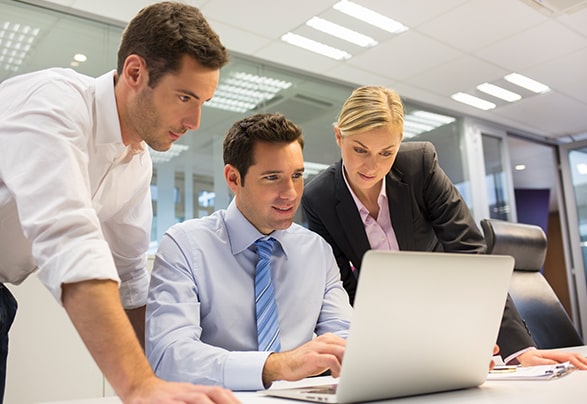 Whether you need assistance with a project, support for ongoing maintenance, direction for IT investment, or guidance for installation of an enterprise system – we can help you move away from traditional approaches to IT planning and provide the services you need to drive the infrastructure of your technology in the right direction.
Silver Touch's IT Consulting Services Include
Business Processes
GAP Analysis
Implementation
& Roll-out
IT Relocation
& Migration
All IT consulting services are delivered by the trained & certified
experts on our Professional Services team