Traditional on-premises IT architectures can be replaced by public cloud computing. On demand IT resources are provided to customers through the public internet or a private network by a third-party service provider in the public cloud computing model.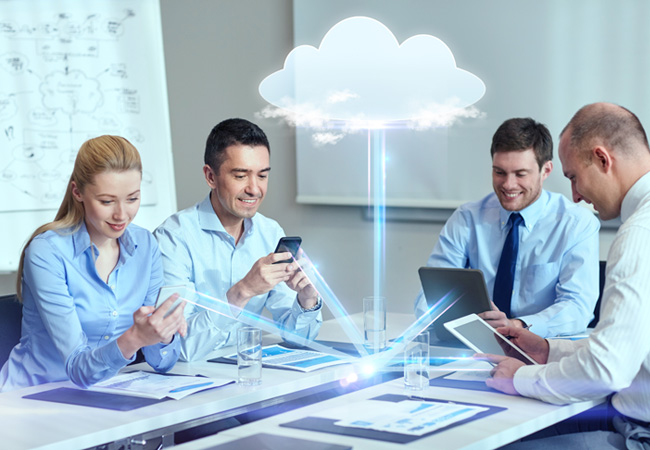 Customizable and on Demand Platform
Silver Touch provides an enterprise-grade, customizable, and on-demand Cloud platform across India, USA and the UK. Although your Public Cloud journey may seem overwhelming at first, with us, the journey will become a smoother glide ahead. Irrespective of the type of Cloud service you are looking for, Silver touch is always ready to fulfil your demands. From designing and developing your entire Cloud structure, managing the infrastructure, data, and applications, we always stand with our clients. We always meet our customer's specifications and provide them with the best Public Cloud Services.
We work hard so that our clients can have a curtailed need for investment and maintain their on-premises IT resources, defined scalability to meet workload and user's demand and relatively fewer wasted resources. Silver Touch's competency partnership with leading Public Cloud service providers, keep us stand apart to offer broad range of IT services including compute, storage, databases, analytics, security, developer tools, application etc., on public cloud.
Experts at your service
Irrespective of your contemporary Public Cloud infrastructure, we at Silver Touch provide our customers with the best layouts and maintain your overall Cloud quest from the top to bottom. Our experts are always here to listen to your every single requirement attentively and provide you with a suitable solution every time. As a professional organization, we understand how crucial it is to maintain all details said by our customers. Therefore, we take our time, apply our best strategies, and deliver the best solutions so that our customers do not have to face any pessimistic consequences in the future.
Within few years, study shows that majority of enterprise workloads will run in the public cloud. But despite all the potential that cloud offers, migration of so many applications interwoven with databases, external services, and distributed legacy infrastructure (not to mention regulatory and security imperatives), is a big ask.
The Silver Touch Cloud practice refreshes IT networks, compute, storage systems and application workloads, with minimal disrupting of data / transaction processing.
Our cloud migration services maximizes value and mitigates risks by determining the business strategy of transferring applications to a reliable cloud platform.
Our main goal is to understand our customers' needs and deliver the much-needed solution to them as quickly as we can. But, before getting started, we encourage our clients to take a deep insight into the benefits of the Cloud in various business needs.
After that, we mainly focus on procuring clients to experience the advantages and disadvantages of the system on their own. After realizing the immense benefits provided by Cloud, when our clients get ready for the next step, we give out our helping hand to them and take the lead. We help our clients to move their prevailing IT infrastructure and other details to the Cloud. The Public Cloud and its infrastructure is continuously evolving. So, it's our responsibility to keep our clients updated and contribute all essential services to you.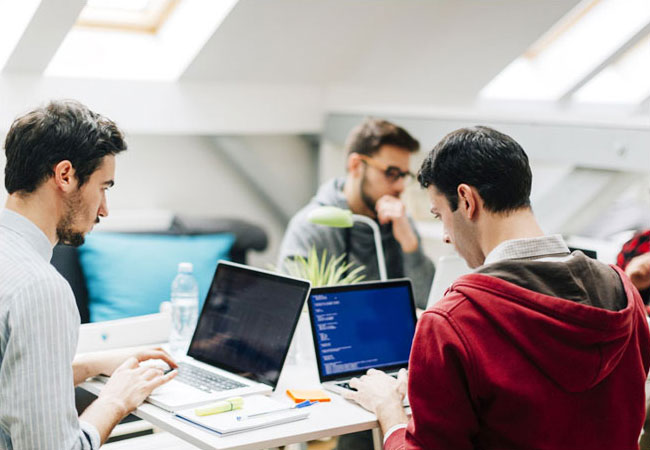 Executing World Class Results
Our Public Cloud services, containing unique technologies, capacities, and features, never fail to impress our clients. Once you take our help for developing your Public Cloud infrastructure, you can expect the best results, including on-demand computing and self-service provisioning, resource pooling, measured service, scalability, security, rapid elasticity, broad network access, and other benefits from our side.
We follow all essential architectural services and host IaaS, PaaS, and SaaS for the best outcomes. With these service models, one can effortlessly determine how much control they want to give the users over the Cloud.
Get in Touch
Silver Touch is an expert in custom enterprise work, continuously discovering new techniques for all types of IT solutions. We at Silver Touch combine science and hard work for establishing smart and unique solutions to every problem. As an old and experienced player in this field, we always prioritize our clients and make sure to provide them with promising outcomes every time.
We are bound to provide our clients with all types of innovative IT solutions, system integration services, software development, and e-governance solutions. Furthermore, you can get the best Cloud solutions, including, Public Cloud, private Cloud, and virtual-Cloud solutions with us. We, at Silver Touch, always ensure that you can make the best of the resource of the Cloud present. As an old player in the field, we appreciate all types of Cloud approaches, including multi-cloud, and try to make designs that move around and complement your business needs.
We give assurance about 100% effective result and cost-effective service each time. If you get your hands on our service today, you do not have to think about the visibility, governance, optimization, security, agility, flexibility, and compliance of your Public Cloud.
For getting any type of Cloud solution, including Cloud management service, Cloud for ERP, and Cloud migration services, make sure to contact us at your early convenience.